Coaching is an Art!™ - Webinars & Events 2021
Webinars in this series offered by JJC are intended for those interested learning more about coaching and the impact that these distinct and transformational conversations can have on individuals, teams, organizations and this world.
During these interactive events we will share our knowledge and expertise around how to design and implement successful coaching programs of various sorts. Experts will join in regularly.
All webinars are FREE and will take place in English.
___________________________________________________________________________________________________
May 20: Everyone Calls Themselves a Coach - Essential criteria to discern your perfect match
Time: 11:00 - 12: 00 CET
Register for Everyone Calls Themselves a Coach Webinar
How can those responsible for coaching programs 'know a good coach when they see one'? In this interactive webinar we will share a three-step process for finding and selecting the most suitable coaches anywhere in the world, for your organization's needs.
Here are a few of the points we will also be discussing during the webinar:
How coaching impacts organisations ROI, productivity, work quality, retention, etc.
What is it like to be in the presence of a top coach?
What about official coaching credentials?
What are important qualifications for executive coaches
Further your 'gut feeling' when selecting a coach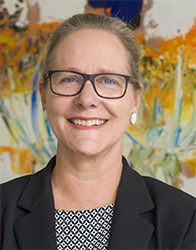 Julie Johnson, Founder and Managing Director of JJC BV
Julie is one of the most experienced executive coaches in Europe. A firm believer that connecting people and being connected is crucial, Julie manages a network of 100+ top quality and hand-picked executive coaches located around the world. In her own practice she embraces diversity, having personally worked with thousands of individuals from 55+ countries, multicultural groups and teams, and professionals ranging from first-line managers to CEO. Among Julie's unique coaching strengths is her ability to support leaders during significant transitions, help them shift from operational to strategic, enhance their 'executive presence' and 'gravitas', communicate more effectively with (more) senior management, and manage derailment behaviors.
Register for Everyone Calls Themselves a Coach Webinar
_________________________________________________________________________________________________
June 16: Who's Helping Your Coaches Grow? - Should coaching supervision be a 'must' for your internal and external coaches?
Time: 11:00-12:00 CET
Register for Who's Helping Your Coaches Grow Webinar
Professional coaches are increasingly mirroring those from other helping professions (doctors, therapists, social workers, psychiatrists and more) in developing their practice through active reflection and learning - through supervision. No wonder then, that the field of coaching supervision is spreading like wildfire across the globe, raising the standards of coaching and the experience of those being coached.

In this interactive webinar we will shine a light on coaching supervision, and why it's essential for an organization's internal and external coach networks to engage in this vital practice. Julie Johnson, coach supervisor and founder of JJC, will be joined by Lynne Cooper, coach supervisor and executive coach, for an interactive presentation and discussion.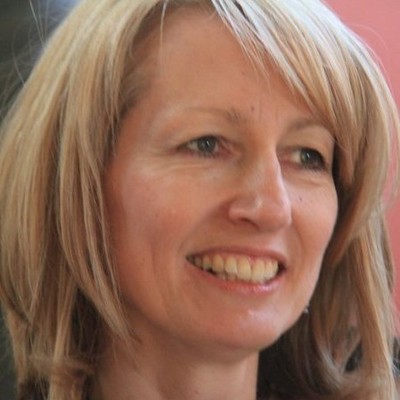 Lynne Cooper, An Accredited Master Executive Coach and Accredited Coach Supervisor
Lynne has been coaching leaders and senior leadership teams for over 20 years. She is an Honorary Life Fellow of the Association of Coaching (AC), and also a former AC, UK Head of Standards and Accreditation. A pioneer in the coaching profession, Lynne is a co-developer of the Five-Minute Coach, a coaching approach for leaders and managers to create engagement, empowerment and improved performance. She trains professional coaches as well as leadership, influencing and coaching skills to leaders. Her publications include The Five-Minute Coach: Improve performance Rapidly and Business NLP for Dummies.
Register for Who's Helping Your Coaches Grow Webinar
__________________________________________________________________________________________________
Past Webinars
April 21: Founders & Start-ups - Why your next investment should be a coach
In these times, the successful founding and growth of start-ups is more important than ever! But how can founders and their leadership teams remain agile, resilient and innovative as their organizations go through explosive growth and continual transformation?
In this interactive webinar we explore how coaching can play a crucial role in the success of start-ups. Julie Johnson, executive coach and founder of JJC, will interview two experts: Lindsay Ross, Experienced senior HR leader in several start-to scale-ups and Kirsten Muldoon, Executive coach specialized in working with start-up leaders
What did attendees find so useful in the webinar?
"The information shared was top notch – such great wealth of wisdom and experience shown by Lindsay and Kirsten."
"…the speakers described the context of coaching in start-ups and the evolution of that context as a company grows."
" It is also extremely useful to be made aware of the typical key challenges founders face, and the role that coaches play in helping them overcome these challenges and grow their businesses. "
"The notion that the coach is someone who is not as emotionally invested in the business as the founder and can therefore offer an outside perspective - a very valid argument for why coaching should be considered…"
>>>> Request Webinar Recording
___________________________________________________________________________________________________
After signing-up, you will immediately receive an email confirmation containing the webinar access details. All webinars will be delivered via Zoom. We recommend that you download and install the Zoom app on your device before the webinar.
Quick Guide in Attending Zoom webinars
From the Home screen of the Zoom App, click on "Join".
Enter your Name and the webinar zoom ID that was sent you.
Click "Join"
Enter the webinar password we sent you
Upon entering the zoom meeting room, you will be asked to use Computer Audio, click Yes
Use headphones to optimize the audio quality.
Please contact Liza Dela Cruz @ liza@julie-johnson-consulting.com , if you have any query regarding the webinars.
See you soon!